Jubilee Surgery
Whitton Corner Health and Social Care Centre, Percy Road, Whitton, Twickenham, TW2 6JL
Current time is 02:19 - Sorry, we're closed

Telephone: 020 3458 5400
Out of Hours: 111
Latest News (click title to open):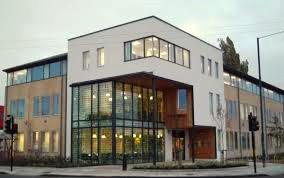 COVID-19 Vaccination
Our COVID-19 vaccination programme commenced on Thursday the 7th of January 2021.
Initial appointments will be offered to patients who are aged over 80 in line with government guidance and will be carried out at Acorn Group Practice in Twickenham TW1 4EA (https://theacorngrouppractice.co.uk). Other patient groups will be invited for vaccination in turn. 
Vaccination clinics this week will take place on Wednesday 13th and Thursday 14th January.
If you are aged 75 or over, please contact the surgery to arrange an appointment.
Click link below for map for Location of Acorn Group Practice
https://www.bing.com/maps?osid=42fe9561-29f4-4ce8-b3df-be1a1e2021e4&cp=51.446897~-0.33409&lvl=16&imgid=77ff9ee9-7ddc-4f6a-a17f-53e282f1a681&v=2&sV=2&form=S00027
Click on the COVID banner on our home page for further information on the vaccination programme.
ACCESS TO THE SURGERY BUILDING
Due to new NHS guidelines Jubilee Surgery is closed for routine access from 31/03/2020 and therefore only patients with prearranged appointments will be allowed access to the building via the intercom.  All patients must be wearing a mask or face covering.
For Prescription requests, please click on the Prescriptions tab for online ordering or place any requests in the Jubilee Surgery post box on the outside wall by the front door of the building. Alternatively, discuss with your pharmacist who may be able to forward your request to the surgery. Please ensure that you indicate on any request which Pharmacy you would like to collect your medication from as you cannot collect prescriptions from the surgery reception desk due to the Covid-19 pandemic.
For collection of other items please call the surgery on 02034585400 where you can discuss further arrangements with our reception team.
We apologise for any inconvenience this may cause you.
IMPORTANT PATIENT NOTICE:
To reduce your chances of catching COVID-19 and to reduce pressure on the surgery during this busy time, appointments will be carried out over the phone unless there is a clinical need for you to come into the surgery. This will help to minimise risk while continuing to ensure people get the care and advice they need.
If you have symptoms associated with coronavirus including a new continuous cough or a high temperature, you are advised to stay at home for 7 days. Please do not book an appointment or attend your GP practice. 
Please also note that access to Online Appointments has been suspended until further notice.
Please visit the below government website to source the most up to date information regarding Coronavirus.
https://www.nhs.uk/conditions/coronavirus-covid-19
If you have ANY concerns regarding coronavirus – DO NOT COME TO THE SURGERY. Please  use the Online 111 service via https://111.nhs.uk/covid-19.
Please only call 111 if you do not have internet access or if you are advised to by the online service.
Welcome to Jubilee Surgery 
We are delighted to welcome you to our website. Jubilee Surgery strives to offer the highest standard of patient care in our purpose built premises at Whitton Corner.
Our practice is located on the first floor of Whitton Corner Health and Social Care Centre on the corner of Percy Road and Hospital Bridge Road near to the A316. There is a bus stop located less than 50m from the surgery that is serviced by the H22,110 and 481.
We have some limited on site parking but it is shared with other facilities in the building so please park considerately.
Latest News
Weekend NHS Services
Services on Saturday 16th and Sunday 17th January between 8am-8pm. NHS Richmond have put on extra services over this weekend […]
COVID19 Vaccination Information
Local surgeries are working together to offer the Covid 19 Vaccination Programme from The Acorn Group Practice, 29-35 Holly Road, […]
Flu Vaccinations Update
 Vaccines for the 50 to 64 age group have arrived.  Anyone in this age group can book an appointment to […]
Treating minor health conditions is changing
Minor health conditions are conditions that can be treated through self care.  They are conditions that will: Get better on […]