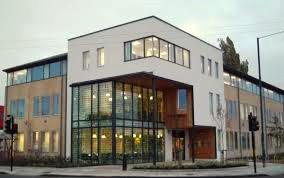 If you would like online access to your records please read this leaflet before asking at reception
http://www.nhs.uk/NHSEngland/thenhs/records/healthrecords/Documents/PatientGuidanceBooklet.pdf
Welcome to Jubilee Surgery 
We are delighted to welcome you to our website. Jubilee Surgery strives to offer the highest standard of patient care in our purpose built premises at Whitton Corner.
Our practice is located on the first floor of Whitton Corner Health and Social Care Centre on the corner of Percy Road and Hospital Bridge Road near to the A316. There is a bus stop located less than 50m from the surgery that is serviced by the H22,110 and 481.
We have some limited on-site parking but it is shared with other facilities in the building so please park considerately.
Which appointment should I have?
The reception team are fully trained to triage your requests.  They will ask a couple of questions to assess which appointment, which clinician you need to see and for how long.  All information is confidential.
You may be offered an urgent on the day appointment, 48 hours appointment or routine appointment (booked around 3 weeks in advance). You can have either a telephone or face to face appointment.  Some problems have to be face to face.
We now have a range of other professionals that you may be offered – physician associate, nurses, pharmacists, mental health workers and social prescribers who can also help you.  This means that you may be seen more quickly.
Your community pharmacy can also advise you on minor illnesses and the reception may refer you direct.
Please also note that access to Online Appointment for nursing is available through Patient Access.
If you have a life threatening emergency you MUST RING 999
Latest News
Minor ailment listed below?
Minor ailment listed below? Please see your local pharmacist who is fully trained to deal with these problems Acne spots/pimples […]
'Healthier Together' a new website for parents 
Created by local experts in child health, Healthier Together is a new NHS website in South-West London which provides pregnant […]
Survey report The attached report by Richmond GP alliance provides an analysis of a patient survey circulated to patients via […]
Would you like to join our PPG?
The PPG Handbook We are trying to establish a PPG (Patient Participation Group) which is for patients and lead by […]
GetuBetter App- Self Referral App for Musculoskeletal Injuries and Conditions
The getUBetter app is provided free of charge by Richmond CCG for patients registered at Jubilee Surgery. It can be […]