Jubilee Surgery
Whitton Corner Health and Social Care Centre, Percy Road, Whitton, Twickenham, TW2 6JL
Current time is 11:40 - We're open

Telephone: 0203 405 0840
Out of Hours: 111 or 03000 240000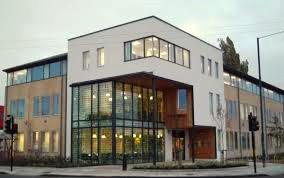 Polio booster / Covid Booster / Flu vaccinations – you will be text directly to when you can book these.  If you do not have text facility please call reception.
Aged 5-9 Polio booster will NOT be given at the surgery you will need to arrange your appointment using the link provided here:  https://bit.ly/poliovax
IMPORTANT PATIENT NOTICE:
We are now offering both telephone and face to face appointments with a Doctor. Please only book a face to face appointment if you need an examination, if you don't need an examination please book a telephone appointment.
Please DO NOT come into the surgery if you have Covid symptoms or if you have been advised to self isolate.
Please also note that access to Online Appointment for nursing is available through Patient Access.
Welcome to Jubilee Surgery 
We are delighted to welcome you to our website. Jubilee Surgery strives to offer the highest standard of patient care in our purpose built premises at Whitton Corner.
Our practice is located on the first floor of Whitton Corner Health and Social Care Centre on the corner of Percy Road and Hospital Bridge Road near to the A316. There is a bus stop located less than 50m from the surgery that is serviced by the H22,110 and 481.
We have some limited on site parking but it is shared with other facilities in the building so please park considerately.
Which appointment should I have?
The reception team are fully trained to triage your requests.  They will ask a couple of questions to assess which appointment, which clinician you need to see and for how long.  All information is confidential.
You may be offered an urgent on the day appointment, 48 hours appointment or routine appointment (booked around 3 weeks in advance). You can have either a telephone or face to face appointment.  Some problems have to be face to face.
We now have a range of other professionals that you may be offered – physician associate, nurses, pharmacists, mental health workers and social prescribers who can also help you.  This means that you may be seen more quickly.
Your local pharmacy can also advise you on minor illnesses and the reception may refer you direct.
If you have a life threatening emergency you MUST RING 999
Latest News
Need an administration request? Please click here
Would you like to join our PPG?
We are trying to establish a PPG (Patient Participation Group) which is for patients and lead by patients.  A commitment […]
Surgery Phone Number has changed
Surgery Phone Number has changed! The New Surgery Number will be 020 3405 0840. ​​​ 
GetuBetter App- Self Referral App for Musculoskeletal Injuries and Conditions
The getUBetter app is provided free of charge by Richmond CCG for patients registered at Jubilee Surgery. It can be […]
Covid 19 Vaccination Information
Updated 18/08/2021 Covid Vaccinations for 16 and 17 yr olds – click on link below Young people invited to grab […]